May 25, 2021
@
1:00 pm
–
2:00 pm
Co-Creative Sessions
A Film Panel Discussion: Featuring directors and producers from "Restart", "The Long Coast" and "Vessels"
Join us in conversation, free and open to the public. Registration required.
Panelists:
Lindsay Mis, Co-producer of "Vessels", Executive Director of DATMA
Ian Cheney, co-director of "The Long Coast"
Drew Furtado, Director of "Restart"
Moderated by: Laurie Zapalac
Co-Creative Sessions is a free and accessible online series geared to enrich, educate and connect creatives through a series of workshops and training sessions. New Bedford is the home of artists, creatives, change makers, designers, entrepreneurs and community enthusiasts and the Co-Creative Session embraces the pulse that makes New Bedford so unique while expanding our knowledge and connections!
Funded by MassDevelopment/TDI and the Barr Foundation, this program is one component of a broader "TDI Creative Cities" initiative to boost arts-based economic development.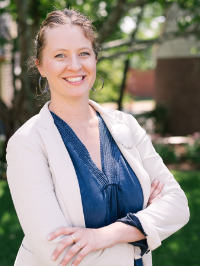 Lindsay Miś has a passion for working with artists and making an impact in her community with public art. A longtime New Bedford artist, Miś has been Executive Director of DATMA since 2018 and launched it's inaugural program season entitled, Summer Winds. She has also worked at peer art institutions such as Society of Arts & Crafts in Boston, New Bedford Art Museum, Haystack Mountain School of Crafts in Deer Ise, ME, and the Visual Art Center of Richmond, VA. Miś received her MFA in Jewelry/Metals from UMass Dartmouth and her BFA in Craft/Material Studies from VCU. She maintains her metalsmithing practice at Hatch Street Studios. Lindsay represents DATMA on the AHA! Steering Committee and the Fall River Arts & Culture Council, FRACC. One motive that keeps her in the SouthCoast is New Bedford's incredible ability to collaborate.
VESSELS Mini-Doc was created by MASARY Studios. Produced by MASARY Studios and DATMA
Vessels film site
This film brings viewers behind the scenes in their mini-documentary entitled, VESSELS, that tells the story of the fishing industry, its vessels, DATMA, New Bedford, the art piece VESSELS, and how all interconnected to create the contemporary artwork. This mini-documentary is especially meaningful to us, because the artists, Samo Okerstrom-Lang and Ryan Edwards, dedicated this film to our co-founder, Roger Mandle. We thank them for their sensitivity in sharing the beauty of our city, while honoring one of the pillars of our organization.
FB: @DesignArtTechnologyMassachusetts
TW: @_DATMA
IG: @_DATMA
---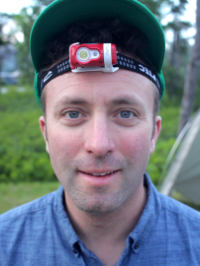 Director Ian Cheney is an Emmy-nominated & Peabody Award-winning documentary filmmaker. He has completed ten feature documentaries, including King Corn (2007), The Greening of Southie (2008), The City Dark (2011), The Search for General Tso (2014), Bluespace (2015), The Most Unknown (2018), The Emoji Story (2019), Thirteen Ways (2019), and The Long Coast (2020). He received bachelor's & master's degrees from Yale University, and an MFA in Film from the Vermont College of Fine Arts. A former MacDowell Fellow & Knight Science Journalism Fellow at MIT, he lives in Maine.
In a series of lyrical portraits, THE LONG COAST illuminates the stories of Maine's seafolk, those whose lives and livelihoods are inextricably connected to the ocean. This atmospheric film shows the beauty, intimacy, and uncertainty that coastal dwellers face in rooting their lives in the ocean, particularly as human actions — from overfishing, to aquaculture, to warming seas — confront Maine and its people with profound change.
Website: www.thelongcoast.me
FB: www.facebook.com/wickedelicate
---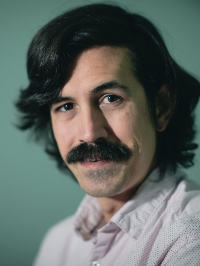 Drew Furtado is an Emmy Award-winning filmmaker, digital artist, and high school media arts teacher. He's on a mission to prove people wrong about the reputation of Massachusett's Southcoast. He offers a positive glimpse into the often under-reported stories of New Bedford and Fall River. Drew has had his films screened locally, nationally, and globally. Over 1000 New England-themed posters adorn homes across America.
In the classroom, Drew has re-envisioned and transformed Fairhaven High School's Media Arts
Program. His innovative approach, paired with nurturing positive student relationships, empowers his students to lead the state in media education. His students have received two National Student Production Awards and nineteen New England Student Production Awards.
Restart – After planning major art events for 2020, three artists navigate the uncertainty of the COVID-19 pandemic in New Bedford, Massachusetts.