May 10
@
5:00 pm
–
6:00 pm
This course is designed as an introduction to using a leading digital audio workstation (DAW), Ableton Live.
Students will be guided through the user experience. They will learn how to navigate the software for their own musical purposes, and find sounds that inspire them. Students will be able to make beats and grooves, record instruments for rock, hip-hop, metal, or any other genre. In addition to this, they will learn creative techniques and production tips, which will help them shape their recordings to sound like their favorite types of music.
This course is intended to help students participate in the big music world and explore their creative voice within DAW software. The skills they learn within Ableton Live are directly applicable to other DAW software including Logic Pro, Pro Tools, and others.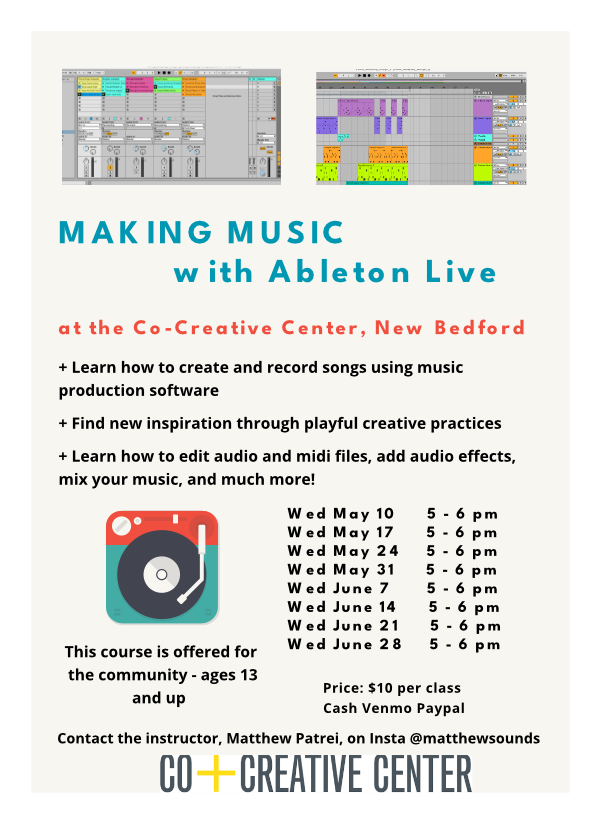 Contact the instructor in Instagram @matthewsounds for registration details.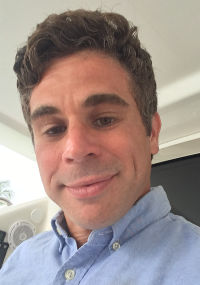 Matthew Patrei is a music teacher at the Steeple Street Music Academy in Mashpee, MA.  He teaches piano, voice, guitar, and music production.  He loves playing with instruments, noises, and layers of sound. Through various music projects over the years, he has found lots of ways to express his feelings and ideas through piano, synthesizers, electric guitars, singing, and music production techniques. Matthew's goal is to  help you learn the skills to express your unique voice(s) through the beauty of music.  
Matthew studied music composition, guitar performance, and Ableton Live at the Berklee College of Music.   You can hear his music on bandcamp.com and on his website, yaseimaremusic.com .