June 30
@
6:00 pm
–
8:00 pm
Indulge in a relaxing night out creating watercolor masterpieces and enjoying some wine (BYOB)! While the instructor demo/example will be the guide for the watercolor lesson that evening, attendees will be encouraged to explore their own artistic style. The goal of the class is for participants to have fun and become more comfortable with watercolors and how to work with them beyond the class!
Cost includes watercolor paper, paints, and other necessary supplies to be provided.
Bring your favorite wine and get ready to paint!
June 30th, August 19th
Contact the instructor to register at elyselaurelleemail@gmail.com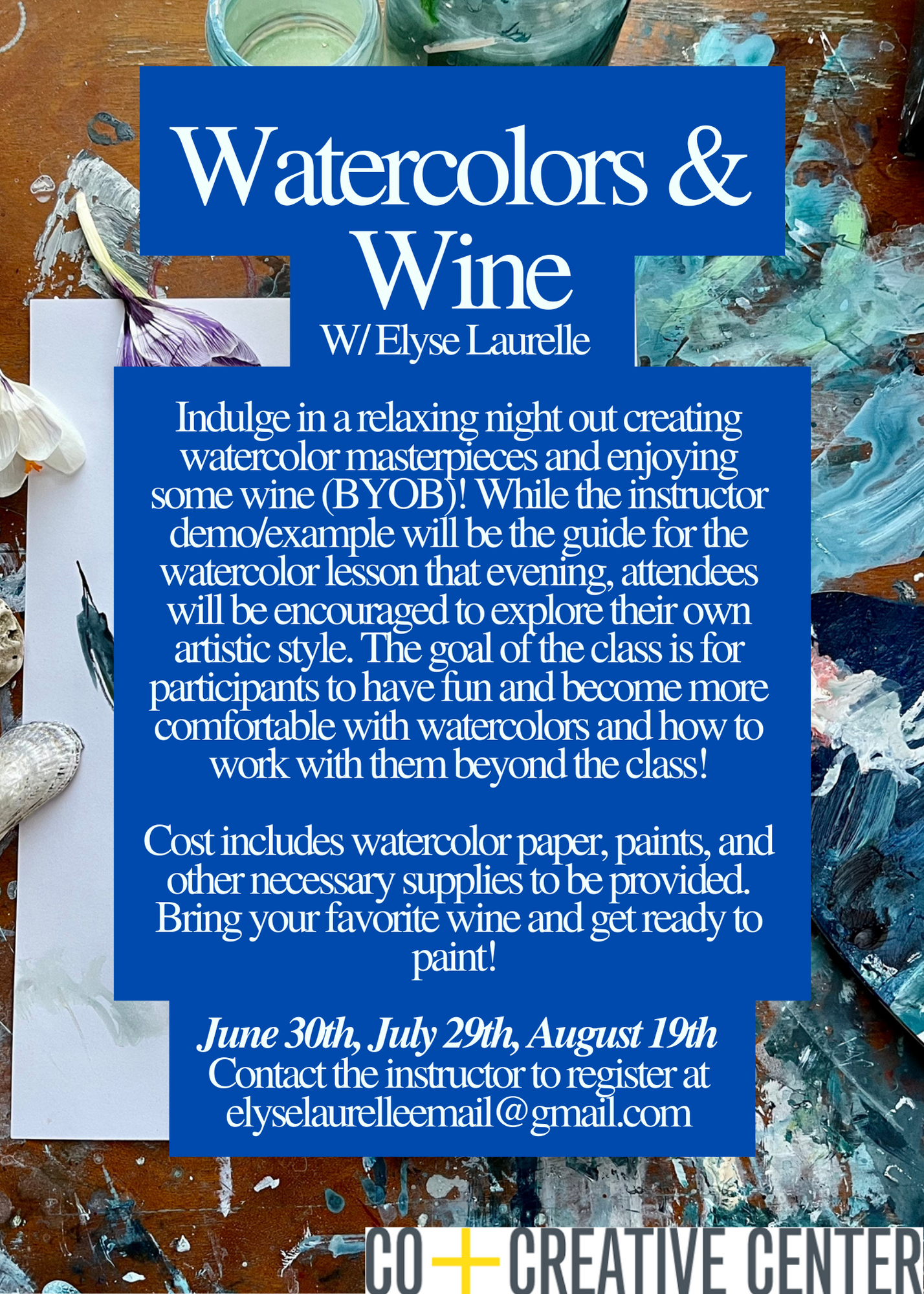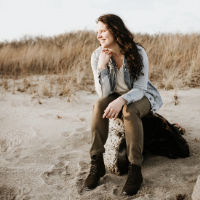 Elyse has been drawing and painting since she was a kid living in metro Detroit. She
moved to New England in 2014 for a college teaching position and slowly began
working on her own side art business. With a career switch to public school in the South Coast of MA, she has been carving out more time to work on her art and build up her art business. Her favorite mediums are acrylics and watercolors and her inspiration for her own artwork comes from the ocean, nature, people, music, books, and her dreams. When she is not teaching or painting/drawing, she enjoys spending time with her son, being outside in nature/by the ocean, reading, and jogging. She lives in Mattapoisett, MA with her son and teaches art classes at a couple of different locations in the South Coast.