June 9, 2022
@
6:00 pm
–
9:00 pm
Opening Reception, Thursday, June 9, 6PM – 9PM
Having a primary job working a desk can be draining, so, I began searching for ways to escape the screens. I remembered as a kid taking family trips and the ones that stood out the most were my memories of New Hampshire. I loved being amongst the trees. It filled me with a sense of peace and awe.
I downloaded an app which displayed a variety of hiking trails all around me and began to explore. Photography soon became a hobby of mine along these little adventures amongst Earth's beauty. The mushrooms, little leaves capturing the light just right, and all other magical wonders that Mother Earth displayed as her works of art became my addiction.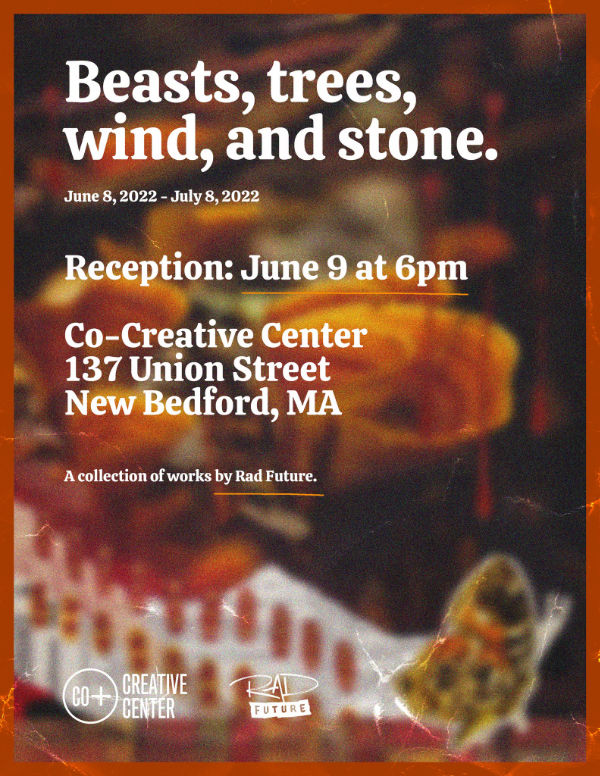 Along some of these adventures I'd come across abandoned locations covered in greenery, layers of decay, and graffiti. The combination of these layers, textures and greenery inspired the creation of Beasts, Trees, Wind and Stone.
My name is Chelsea Arruda and I created Rad Future as a reminder to live in the moment. The future we crave is happening right here, right now, in this very moment.
Your Rad Future begins right now.