In this workshop, we we will discuss the various components associated with photography & producing high quality composition & work.
November 16, 2022
@
6:00 pm
–
8:00 pm
Change of date: Now November 16, 2022
This workshop is designed to layout and discuss the concepts of photography. Through the lens of professional photographer, former pro snowboarder, surfer, & lifelong outdoor enthusiast Scott Sullivan we will learn different styles, techniques, & composition associated with producing high quality images.
Scott will discuss how his work has potentially shifted over the years, as a travel enthusiast & soulful human being he will be discussing how his different life experiences have shaped his work from a traditional action & extreme sports photographer featured in such high profile catalogues as Surfer Magazine, Snowboarder Magazine, Transworld Surf, Transworld Snow, Surfline, Volcom, Vans, Quicksilver, K2 Ski & Snowboarding, Stabb Magazine, FuelTV, & Teton Gravity Research to name a few...to a more conventional approach shifting some of his work away from the extreme sports world.
Through his passions Scott has geared his work towards the extreme sports community. If they are a pro surfer or snowboarder there is a good chance Scott has shot them shooting & working with such figures as Dave Rastovich, John John Florence, Travis Rice, Bjorn Leins, & Nicolus Mueller to name a few. However, Scotts real passion is working with others helping them discover their innate & inner artist within.
Scott is the real deal, a beautiful person inside and out and we hope you join and enjoy all that he has to offer.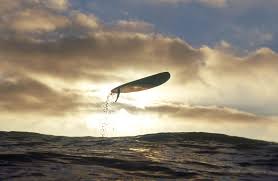 Co-Creative Sessions is a free and accessible online series geared to enrich, educate and connect creatives through a series of workshops and training sessions. New Bedford is the home of artists, creatives, change makers, designers, entrepreneurs and community enthusiasts and the Co-Creative Session embraces the pulse that makes New Bedford so unique while expanding our knowledge and connections!
Funded by MassDevelopment/TDI and the Barr Foundation, this program is one component of a broader "TDI Creative Cities" initiative to boost arts-based economic development.
https://www.eventbrite.com/e/scott-sullivan-photography-part-ii-photography-lecture-series-tickets-332209205677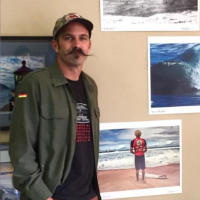 Scott Sullivan is a professional photographer living in Port Angeles, Washington. Originally from Rhode Island Scott grew up surfing on the East Coast eventually making his way out west in his late teens.
Scott, alongside his wife Natalie and wonderul daughters (Flora & Scarlett) travel the world doing what they love to do – surf, explore, & be merry. Prior to living in Port Angeles Scott & his family resided in Encinitas, CA where they still own a home. In addition to his photography work Scott is an avid musician playing his music throughout the snow & surf communities he has called home for most of his life.