October 26, 2022
@
5:00 pm
–
7:00 pm
The workshop explores the fluid relationship between poetry and imagery. The interactive workshop will take participants on a journey between the different artforms looking at different ways to transition from one art form to another, creating and learning how to enhance each one along the way. The workshop will be led by Iva Brito. More information about Iva can be found at www.Ivabrito.com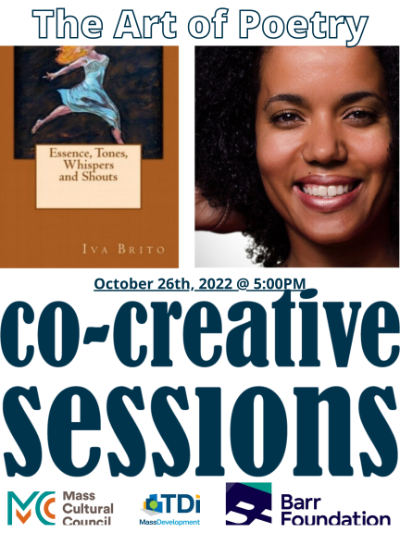 Co-Creative Sessions is a free and accessible online series geared to enrich, educate and connect creatives through a series of workshops and training sessions. New Bedford is the home of artists, creatives, change makers, designers, entrepreneurs and community enthusiasts and the Co-Creative Session embraces the pulse that makes New Bedford so unique while expanding our knowledge and connections!
Funded by MassDevelopment/TDI and the Barr Foundation, this program is one component of a broader "TDI Creative Cities" initiative to boost arts-based economic development.
https://www.eventbrite.com/e/the-art-of-poetry-ii-iva-brito-tickets-421825199527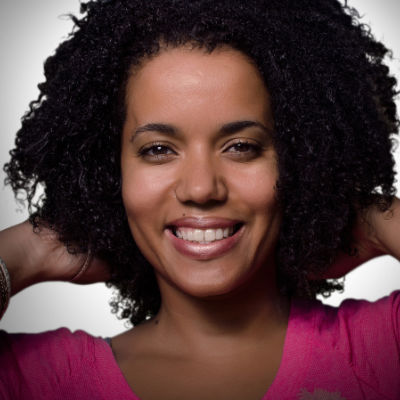 Iva Brito is an award-winning author, artist, and poet, she is the recipient of several distinguished leadership awards. Her indigenous roots are from her native land of Cabo Verde, West Africa. Performing and speaking throughout the country, she shares her culturally diverse heritage through a wellspring of love. Iva understands and lives with the knowledge that our humanity is our birthright and healing is our process. 
Iva's multifaceted experiences led her to launch IBC Inc. IBC Inc. is where creativity and sacred ceremonies meet. IBC Inc. mission is to uplift women, children, and families by providing nourishing spaces to foster healing. Through the healing arts, we are committed to fostering healing from the detrimental effects of colonialism. Moving people forward globally.