May 24
@
6:00 pm
–
8:00 pm
In this workshop we will explore a brief writing exercise that reflects that reflects on a curious question. We will explore that inquiry through sketches basics of gestural forms in combination of with Gestalt principles. We will build a sketch for a drawing that symbolically reflects our findings.
Materials: Sketchbook. mark making material that can be edited (graphite, Charcoal, or digital) Eraser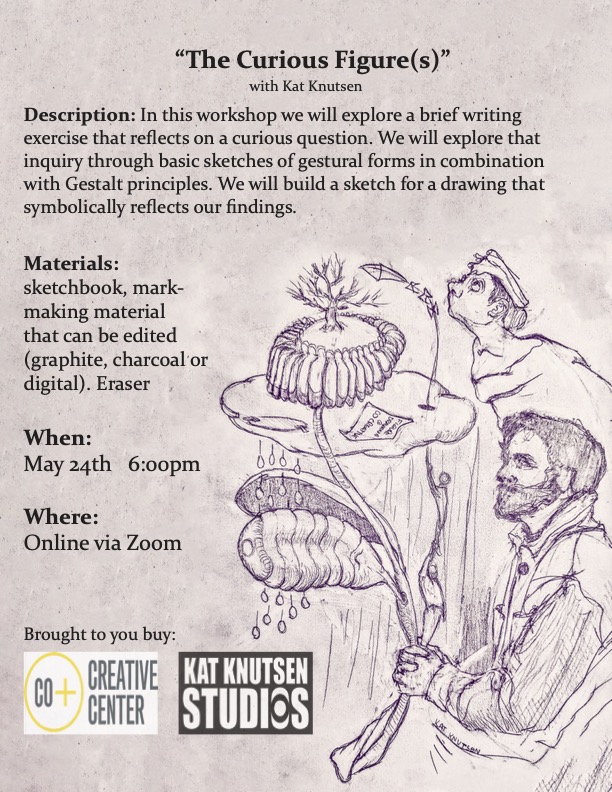 Co-Creative Sessions is a free and accessible online series geared to enrich, educate and connect creatives through a series of workshops and training sessions. New Bedford is the home of artists, creatives, change makers, designers, entrepreneurs and community enthusiasts and the Co-Creative Session embraces the pulse that makes New Bedford so unique while expanding our knowledge and connections!
With great thanks, this program is funded and supported by the Mass Cultural Council, New Bedford Economic Development Council and NB Creative.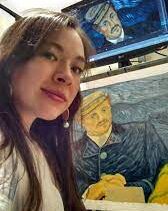 Kat Knutsen is a multimedia fine artist who has collectively worked in the animation industry for 5 years, mural world for 3 years, and as a foundations professor teaching visual art + time-based design for 10 years. Her work has always teetered between illustration and fine art. She incorporates metaphors and symbolisms into her work that reflect both micro and macrocosm in her life observations.
Kat moved to New Bedford MA in 2012 to study her MFA in painting and decided to stay in New Bedford when she saw the opportunity to expand her research through teaching at Bristol Community College.