May 4, 2021
@
1:00 pm
–
2:00 pm
What is your story?
Using social media to share your artwork and your story.
A Workshop with Kelly Filocco and Kate Anderson from Boston Art.
What is your story? What is your process? What inspires your work?
We want to know.
More than ever, our clients have become more intentional about selecting artwork created by artists that are aligned with their mission, values, and goals. Your narrative can help sell your work in unexpected ways, and we think you should share it. Using social media and your website to not only share images of your work, but to share your story, your inspiration, and your craft can help you get your artwork in front of the right audience.
We will walk you through our process of finding new talented artists to present to our clients by online searches using social media. Join us in conversation, free and open to the public.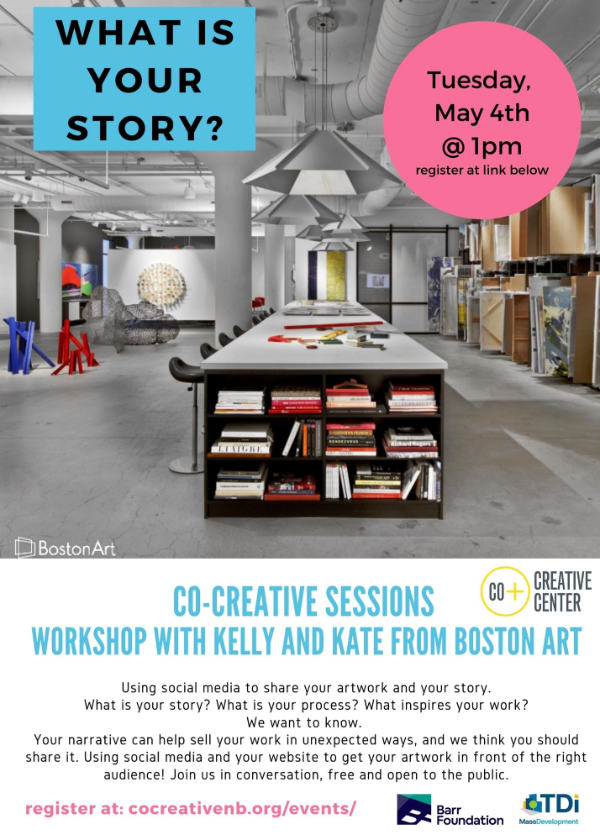 Funded by MassDevelopment/TDI and the Barr Foundation, this program is one component of a broader "TDI Creative Cities" initiative to boost arts-based economic development.
Kate Anderson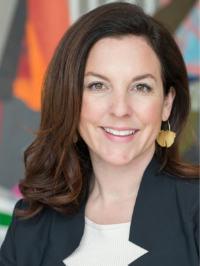 With over fifteen years of experience as an Art Consultant with Boston Art, Kate Anderson develops expertly-curated art programs by remaining connected with a national network of artists that she helped develop for Boston Art during her time as the company's gallery director. Kate has a strong interest in organizational culture and human connection; she views art as a valuable tool that helps her clients connect their employees and visitors to their values, culture, and community.
Kelly Filocco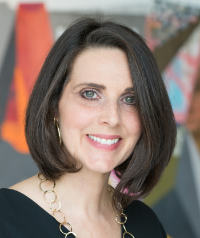 As a senior art consultant at Boston Art, Kelly Filocco has been developing art programs for corporations, healthcare institutions, and multi-family buildings in the Boston area for over fourteen years. A graduate of Northeastern University with a degree in business and a concentration in marketing, Kelly approaches her projects with a deep appreciation for the benefits that a carefully-chosen art program can have on the productivity and well-being of her clients. Kelly's experience ranges from large-scale, highly detailed projects to collection management advice for clients with extensive existing collections.
Kelly has chosen the artwork and managed the collections of Boston Scientific, Massachusetts General Hospital, Brigham and Women's Hospital, 345 Harrison, and Maine Medical Center. She lives outside of Boston with her husband and daughter.