February 25, 2021
@
12:00 pm
–
2:00 pm
Creative Sessions features two South Coast artists and recreates the feel of studio visits in a virtual environment.
Creative Sessions is a new group series in 2021, offering interactive virtual studio visits and talks with South Coast artists Alison Wells and Iva Brito. With time to explore work, hear artists speak about their creative process, and individual breakout rooms to share, chat, and make connections, these virtual gatherings will inspire you to keep working and growing your creative bubble!
Please do not let your own personal finances or current circumstances prevent you from coming to this workshop. Please email to arrange a rate that is affordable to you dena@cocreativenb.org.
Iva Brito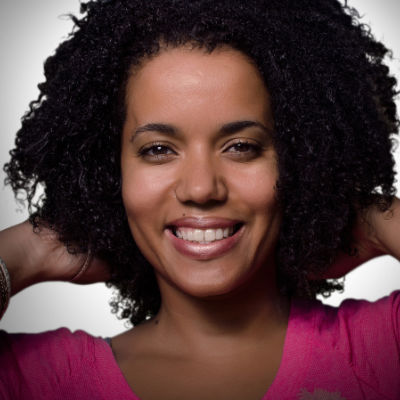 Iva Brito is a visual and performing artist. As a native of Cabo Verde, Iva channels her nostalgic love of her birthplace, tapping into her culturally diverse identity, to call for justice, unity, and liberation through her artistic works. She is the author of Essence, Tones, Whispers, and Shouts, a collection of poetry in which she draws on nature, past experiences, and her vision for an illuminated and inclusive world. She has performed her pieces at various locations throughout the nation. Iva is a featured artist in the Women Anthem "Take Back the Power" music video, a partnership with the National Parks, celebrating the centennial anniversary of women's right to vote in 2020. Iva was awarded the Artist-in-Residence at the New Bedford Whaling National Park. Outside of being an artist, Iva is a licensed social worker and educator. Currently, she serves as the Director of Bristol Community College Women's Center and adjunct faculty for the college.
Alison Wells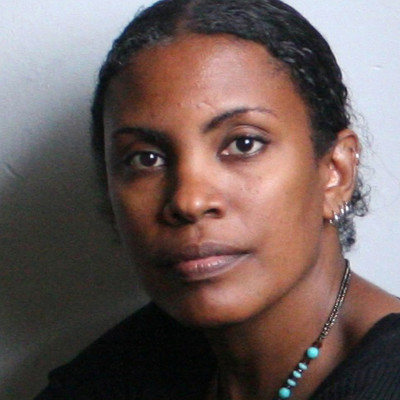 Originally from Trinidad & Tobago, Alison Wells relocated from the Caribbean to the South coast of Massachusetts in 2004 to pursue a Masters Degree in Fine Art Painting at the University of Massachusetts Dartmouth. Wells is now living and working as an Artist and Art Educator in New Bedford Massachusetts.
Wells was selected to exhibit her Urban Organic series at the 2010 World Exposition in Shanghai, China. In 2014 she received the 'Assets for Artists' grant from MassMoca, which allowed her the opportunity to open her very own Art Gallery & Studio at 106 William St. New Bedford MA. Wells also teaches private and group Art classes & workshops from her art studio.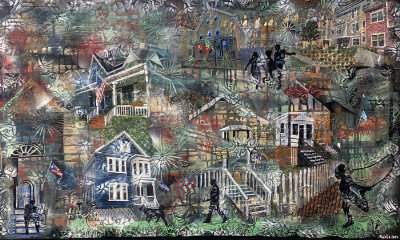 Alison's paintings are part of private, public and corporate collections. Her most recent local public commissions were for the Boston Children's Hospital in Boston and the pediatric ward at St Luke's Hospital, New Bedford.
Organizers:
Location: