July 14, 2022
@
5:00 pm
–
8:00 pm
Nothing is Wasted featuring Weathered and Worthy Women: we all deserve to feel seen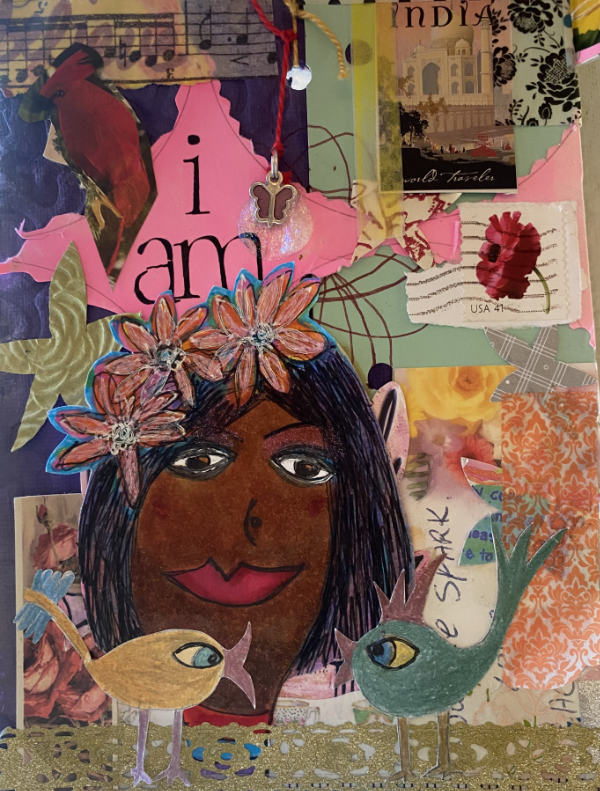 Melanie McMullin aspires to wholeheartedly embrace compassion and help shift the global social dialogue to a place of more love, kindness, and inclusion by sharing resources, inspiring civic responsibility, and promoting expanded visibility for all through her art and poetry. Seeing a myriad of diverse women's faces together in harmony and then being encouraged to meet up in person, is a vulnerable, but accessible place to start.
Nothing is Wasted invites you into a dialogue;  Melanie hopes to converse and collaborate with you throughout the summer at the Co Creative Center where her solo exhibition will include over 300 pieces of mixed media art and an interactive corner for you to create your own collage.
None of Melanie's art is for sale, but she is available for exhibitions or to facilitate a collage workshop.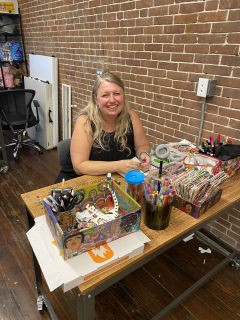 For over thirty years Melanie McMullin has created mixed media art and poetry for her own personal joy and guidance, to sell, to gift, and in a variety of teaching settings.
Melanie hosts Clarity through Collage Club the1st and 3rd Thursday of each month at the CoCreative Center.
Remember always in all ways
We all deserve to feel seen.